July 29 2021
C4 Atelier - Nurturing photographers and conservationists for the future
Overview
We are excited to announce the next in our series of C4 Atelier webinars. For this talk, we look to the future generation of wildlife and nature photographers. Historically, there is a large portion of the population who have largely been excluded from entering this field. Our three speakers are all dedicated to helping change this status quo while also mentoring this new generation of photographers to use their skills to make a difference to the natural world and bring awareness to conservation.

Suzi Eszterhas is an award-winning wildlife photographer best known for her work documenting new-born animals and family life in the wild. She has been published in over 100 magazine cover and feature stories. For Suzi, becoming a recognized wildlife photographer in a male-dominated field had its challenges, recognizing these challenges, Suzi founded the Girls who Click programme with the vision of empowering teen girls to enter the male-dominated field of nature photography and use their work to further conservation efforts around the world.

Mike Kendrick, an experienced leader in education and over 25 years specializing in teaching students from disadvantaged communities, is the founder of the Wildshots Outreach programme - which aims to engage young people from disadvantaged communities in wildlife and wild places through photography.

Our third panelist is a graduate from the Wildshots outreach programme, Rifumo Mathebule, who has first-hand experience of the difficulties young people wanting to enter this field are facing, but also the benefit of mentorship programmes helping you along the way. Today Rifumo is Conservation South Africa's Media Team leader and he also heads up the Wild Shots Outreach programmes

Hosted by Janet Kleyn, the resident photographer at Mashatu Game Reserve in Botswana. Janet has traveled extensively throughout the world and particularly Southern Africa.
Speakers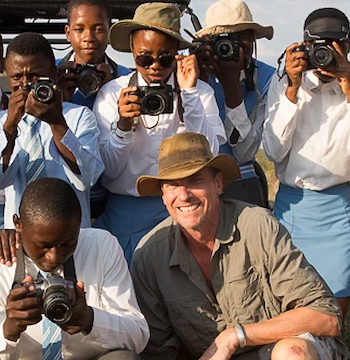 Mike Kendrick
Mike Kendrick is an experienced senior leader in education, a Life Sciences and Photography teacher, and for over 25 years has specialised in teaching students from disadvantaged communities. In the UK Mike was Assistant Head of an inner-city government school. On relocating to South Africa, he was Principal of a Second Chance Matric Centre on the Cape Flats, and Education Director with Taurus School Solutions, an NGO empowering government schools in the Cape Flats. He is a published photographer at international and national level, taking images for NGOs including Elephants Alive, Conservation Action Trust and Rhino Revolution and is a photographic tutor for guide training agencies. Mike started Wild Shots Outreach (WSO) in 2015 using photography to engage young South Africans from local communities in wildlife, conservation and wildlife tourism.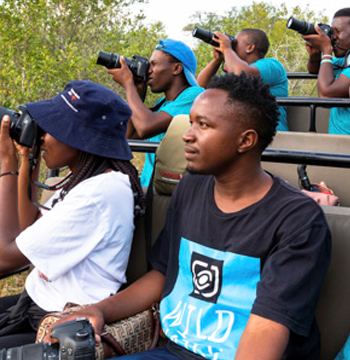 Rifumo Mathebula
Rifumo took the WSO course while a member of the Madiba Youth Organisation in Ludlow Village in 2016. He persuaded WSO to run a course at his school, Frank Maghinyana High and organised the group and the venue. Shortly after this, Rifumo began joining Mike Kendrick for photo assignments. Rifumo completed an internship at Waterside Lodge thanks to Thornybush Game Reserve and then joined Conservation South Africa's Media Team. In 2021 Rifumo became their Media Team Leader with the added responsibility of leading the delivery of Wild Shots Outreach programmes. Rifumo is a born teacher with a passion and an enthusiasm for passing on his knowledge of wildlife, conservation and his photography skills.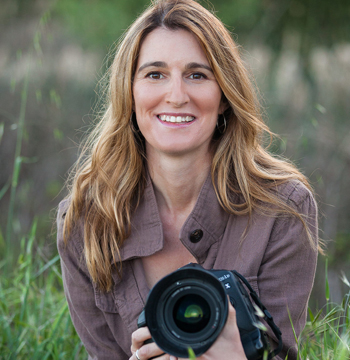 Suzi Eszterhas
Suzi is an award-winning wildlife photographer best known for her work documenting newborn animals and family life in the wild. Her photographs have been published in over 100 magazine covers and feature stories in publications such as TIME, Smithsonian, BBC Wildlife, GEO, Popular Photography, Ranger Rick, and National Geographic Kids. As an author, Suzi has fourteen books in print with another four in progress. Her books have been featured on GoodMorningAmerica.com and TodayShow.com. Suzi has won awards in many competitions including the Wildlife Photographer of the Year Competition, National Wildlife Photo Contest, and Environmental Photographer of the Year. She now serves as the jury chair for the prestigious Big Picture Natural World Photography Competition. Recognized as a conservationist in her own right, Suzi is a patron of numerous organisations and is the founder of Girls who Click.
Hosted by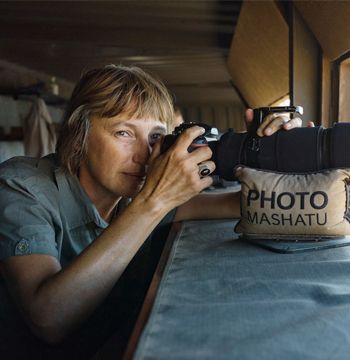 Janet Kleyn manages the C4 photographic concession at Mashatu Game Reserve in the Northern Tuli block of Botswana. In this role Janet shares her expert advice, tuition and tips to help her clients take their photography to the next level. Before taking on her role at Mashatu Janet was one of only a handful of women conducting backpack walking trails in the Kruger National Park. For Janet "it's about the experience of being in nature, as much as getting the photograph – and if you loving the experience you're bound to reflect that in your photography".
Janet Kleyn
Watch Webinar
Watch Now
Disclaimer: The views, information, or opinions expressed during [the] webinars hosted by C4 Atelier are solely those of the individuals involved and do not necessarily represent those of C4 Photo Safaris and its employees.